A historic and family home
Designed in the pure style of the period, Le Céladon comprises an imposing stone façade surmounted by a slate roof, as well as various decorative features, including a sculpture of a crowned Virgin.
Since 1874
Purchased in 1894 by Armand DENIS,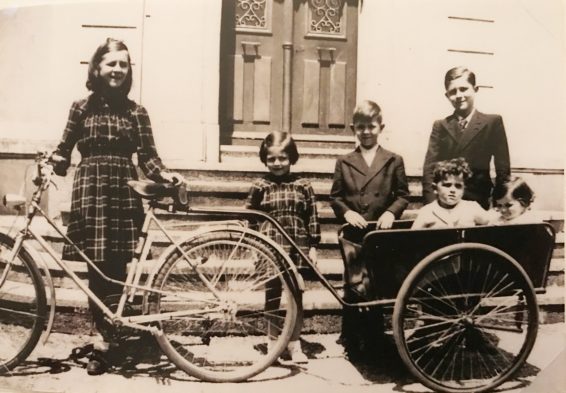 the notary in Montaigu and ancestor of the present-day successors, the residence was built in 1874.
It was at this period that the notarial activity of this superb estate came into being, handed down from generation to generation, from father to son, from notary to notary.
Armand DENIS, great-grandfather of the present-day successors, moved there with his family and decided to set up his practice there. The practice occupied the small office, with the waiting room installed in the present-day kitchen.
His son, also called Armand, very quickly took over the practice and the residence following the death of his father and continued up until the end of the 1950s.
During the Second World War, the residence served as a refuge for many of the family members who were forced to evacuate the city of Nantes, which suffered heavy bombing. Despite the war, the practice remained open.
In 1959, Pierre DENIS, Armand's son, in turn, took over the residence and the practice. He undertook major work on the house and transferred the offices to part of the former outbuildings that were being used as a garage.
The fourth generation
In 1996, Olivier DENIS, took over from his father, perpetuating the family's notarial tradition, and continued to expand the practice. Thus the DENIS de Montaigu family became the fourth generation of notaries.
A few years later, at the end of 2010,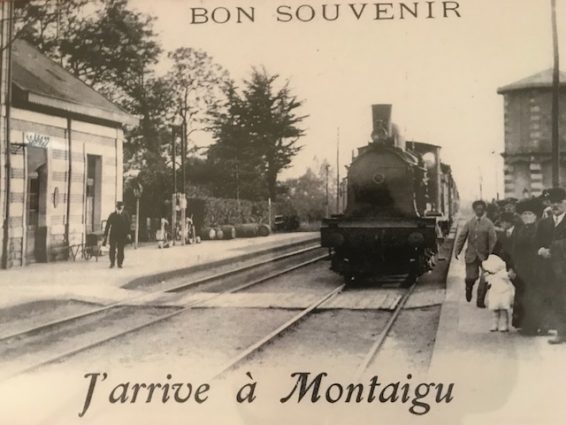 he took over the family home and decided to completely renovate it. Equipping it with improved interior facilities and amenities, he also added some superb outdoor equipment to the park (pool, jacuzzi, pool house, terraces).
Although the stables, the huge vegetable garden, the chicken coop and the former kennels have now disappeared, the pond and the hundred-year old trees have been perfectly preserved and maintained.
Le Céladon is part of a family history of tradition and modernity, each generation of which has contributed to glorifying and preserving the heritage in order to bring it into the 21st century with great elegance.