The advantages of the Vendée coast
From the Gois passage to the north to Tranche-sur-Mer to the south, the Vendee coast offers 140 km of beaches. This region offers two dimensions: the coast, centred around the ocean and sailing, and the marshes.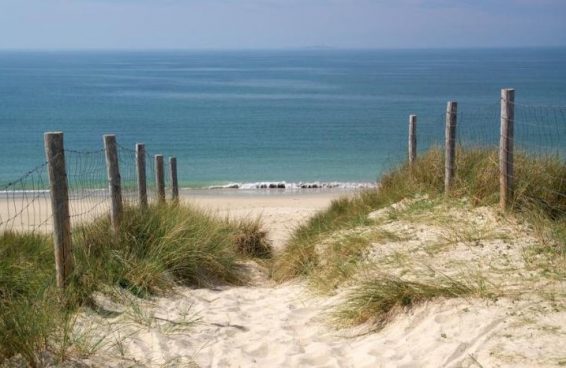 Noirmoutier (110 km, 1 hour and 50 minute journey): Connected to the coast by a bridge or by the famous Gois passage, a submersible 4 km long road unique in the world that appears at low tide, the island of Noirmoutier, with its 40 km of beaches and its salt marches is a delight to visitors. Its ports, with its many fishing boats and its charming lime-washed houses with blue shutters, create a picture postcard setting.
Les Sables d'Olonne (70 km, 50 minute journey): The most famous seaside resort on the Vendee coast is famous for its fine sand beach and its picturesque landscapes: dunes, marshes, Olonne forest and typical neighbourhoods.
Ile d'Yeu (110 km, 2 hour journey): Ile d'Yeu offers a concentrated blend of varied landscapes: long beaches and dunes and a wild coastline surrounding the light-coloured sandy coves.
Saint-Gilles-Croix-de-vie (79 km, 1 hour and 10 minute journey): Saint-Gilles-Croix-de-Vie is a small seaside resort which has preserved all its authenticity. Its harbour, located in the town centre, as well as its long fine sand beaches make it the perfect stopover.